Fujifilm has announced the Instax Mini 12, the company's latest instant camera in the Instax Mini series. The Instax Mini 12 is a new variation of the Instax Mini 11 that, according to Fujifilm, "brings instant photographers a new look and enhanced features, including parallax correction capabilities, automatic flash control and a customizable multi-function twist lens". The MINI 12 combines delightful aesthetics and advanced features in a camera designed to delight the world. It's built by taking all the best from the INSTAX MINI instant camera series with eye-catching upgrades.
The Instax Mini 12 has the same two-element lens as its predecessor and uses the same instant film, the Instax Mini (sold separately). According to the company, the camera has a 0.37x "real image" viewfinder with new parallax correction when using the built-in close-up mode. Close-up mode limits the focus range to 11.8 to 19.7 inches (0.3 to 0.5 meters). Parallax correction aligns the camera's viewfinder with the lens, reducing close-up object shift.
A new multi-function twist lens allows photographers to quickly turn their camera on/off and enable the popular close-up mode. Other usability improvements include automatic flash control, which improves image quality especially in dark or bright environments. The flash recycles in under seven seconds and has a range of 0.98 to 7.22 feet.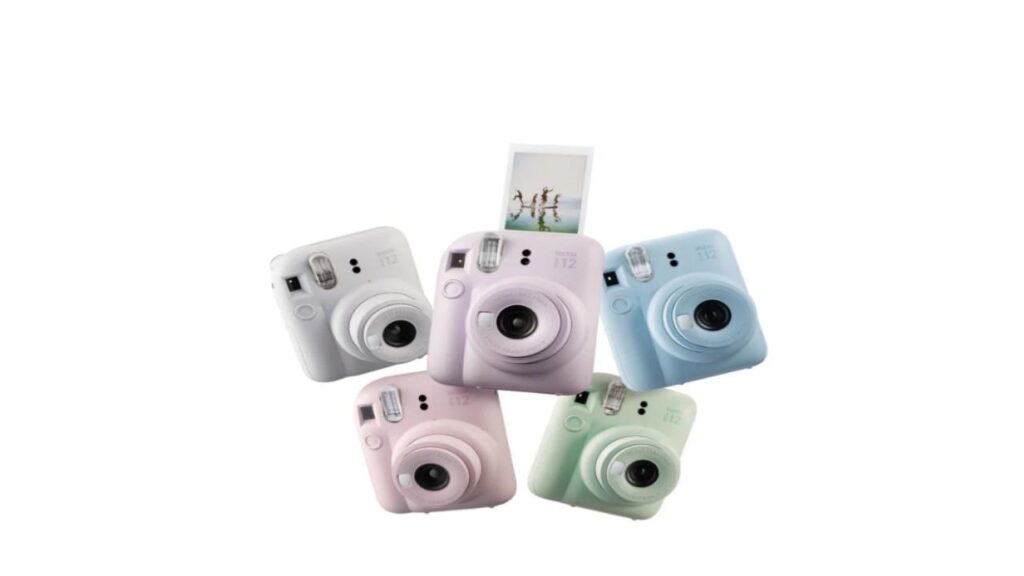 The Instax Mini 11 introduces automatic exposure, which the Mini 12 has. The camera has a shutter speed of 1/2 to 1/250s, with slow synchro for low-light shooting.
There are also cosmetic changes in the new camera. The Mini 12 is described by Fujifilm as "smoky, cloud-like and almost 'pinchy'". A good description. The new instant camera is more rectangular than the Mini 11, but it retains the same chunky and soft design language.
Refers to a pastel palette of lime blossom pink, mint green, clay white, lilac purple and pastel blue. The Instax Mini 12 is powered by two AA batteries and provides up to 100 total exposures or 10 packs of Instax Mini film.
App Fujifilm Instax !
Along with the Instax Mini 12, Fujifilm announced Instax Up!, a new smartphone app designed to simplify digitizing instant film prints.
Instax Up! The app promises to offer the best of both worlds to photographers who want the convenience of a smartphone for sharing photos but still offers the analog experience of Instax cameras. The app allows users to scan, organize, share and import Photos, making it easy to enjoy and share Instax prints in the digital space.