The world's first premium gaming chair sleeves, custom-made to fit the award-winning SecretLab Titan Evo. Discover a new world of chair customization, complete with new aesthetics and 360° protection. The next evolution of the world's best gaming chair comes with the ability to customize the look and feel of the world's best Gaming chair with our proprietary fitting technology. SecretLab skins Harry Potter chair are the result of relentless engineering and iteration, and are meant to help your favorite chair truly stand the test of time.
If you're playing up the Hogwarts legacy and want to give your SecretLab Titan Evo chair a new look to match your house allegiance, the SecretLab Skins Harry Potter House Collection might be just what you're looking for.
All SecretLab skins, including the new Harry Potter, are compatible with all SecretLab NEO Hybrid Leatherette, NAPA Leather and SoftWeave Plus TITAN Evo 2022 chairs, including the new Harry Potter ones (available in small, regular and XL sizes).
Like a good Harry Potter cloak, the SecretLab Softweave Plus fabric used for its skins is precisely mapped to cover the Titan Evo 2022 chair from edge to edge. Skins are virtually invisible, but provide all-around coverage and protection from everyday wear and tear. Best of all, whether it's an accidental spill or simple maintenance for a quick refresh, simply remove the sleeves and wash them in the washing machine.
SecretLab skins are precisely mapped to the SecretLab Titan Evo gaming chair, providing a fresh look while maintaining the same iconic silhouette without sacrificing ergonomic performance. Personalize your SecretLab Titan Evo gaming chair with the world's most popular gaming and entertainment titles, including new colorways or the latest SecretLab skins designs.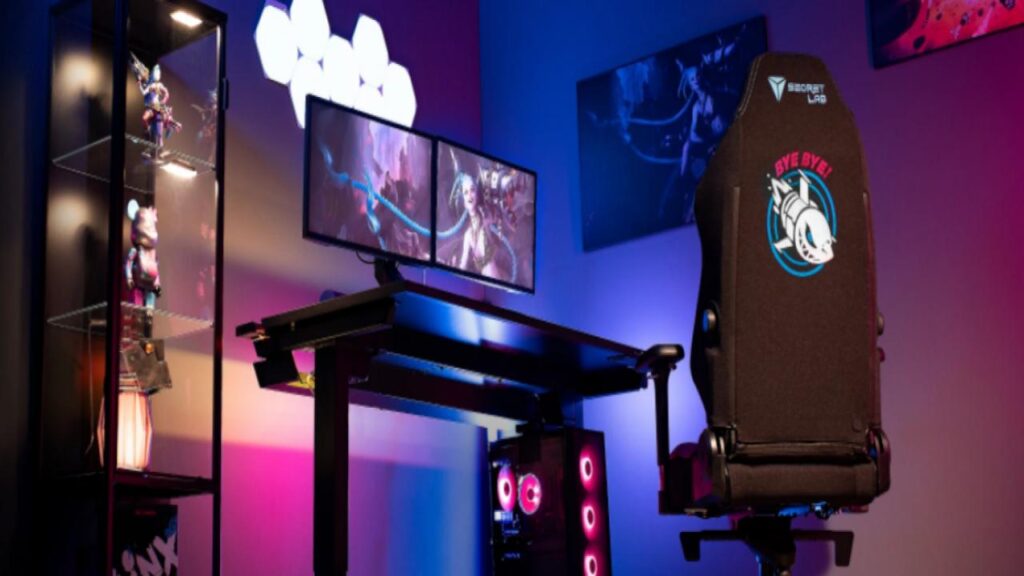 Premium materials are used in the construction. Designed to deliver award-winning performance. Every aspect of the design is pro-grade ergonomics. For unmatched performance and a new level of support in a gaming chair.