Soni Typing Tutor is most popular for typing practice. Download this software from below download link. You can buy from soni typing tutor website. With this pattern, you can reach a new opportunity by making better changes. You are preparing online, it will contribute very well in it, so this is the best application. Soni Typing Tutor (download) can bring better results for the ordinary student, you can run its font , language, bold, chapter accordingly. It is better for your practice with a different pattern is available with new changes in this typing software. If you are preparing for CPCT then Sony Typing Tutor is best for you.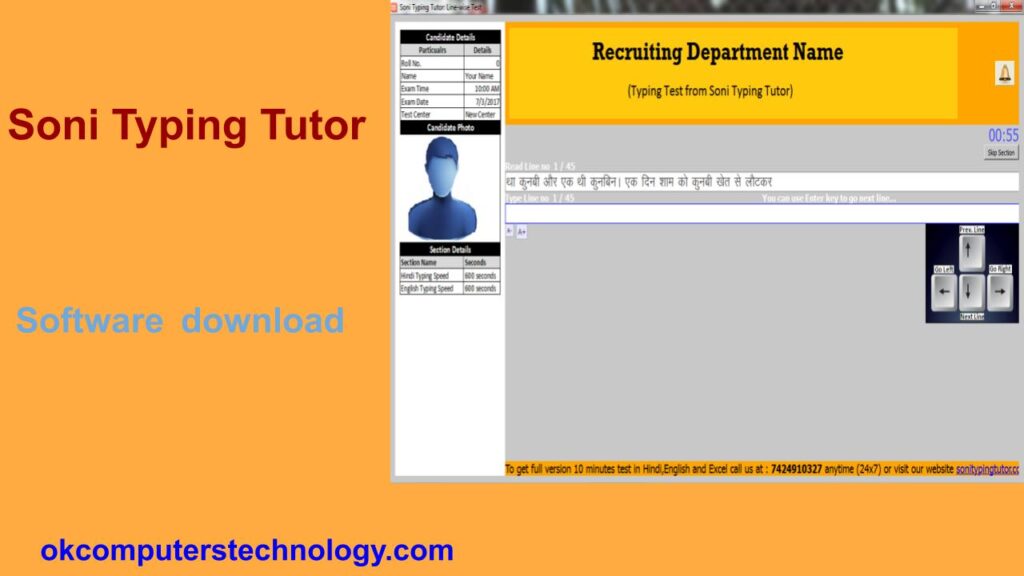 Soni Typing Tutor is available with Hindi and better practice feature which changes the direction of change and shows you the way to bright future. By using it, you will definitely see a change in your practice pattern. Soni Typing Tutor's is a simple simple application. By downloading and installing this application, you can enjoy some features in the trail. If you want to enjoy full feature, you can do full practice only by activating Sony Typing Tutor Apps for Windows version, it is in latest version and easy to install and you can continue with practice. In Hindi typing, Kurtidev and Devlis font have been used.
You can practice by editing the pattern of its chapter according to yourself. Its transformation leads to much better results and a new foundation of practice, which acts as a mission.
This post explains what are the features of Soni Typing Tutor (download) and what bright changes can happen for your future. You can get better results from this software. Download and install by clicking on the download button given below.
In this, you can type on apps like Hindi, English, Numeric Word, Qvarty, Excel and Word etc.
It is our pleasure to solve your problem. Thanku
soni typing tutor software details
File name -soni typing tutor 4.1.85
OSRequirement-windows.xp,7,8,8.1,10
Langause-English&Hindi
Licence-Trail
File size-20.6 MB
Author-Soni Typing Tutor

Sonma Typing Hindi & English Download
J.R typing tutor 9.2 download