klavaro touch typing tutor is a great tool to teach you, you can download this tool for free which will prove to be helpful for you in typing, it is an application that adds value to you and you can increase your typing speed by doing it This typing is high quality typing which has included various points in it which tells you to make mistake and point you in the right direction because this application is very simple to see but it is available with very cool feature and its use You can do enough and you can be the best at your typing.
You can easily download Klavaro Touch Typing Tutor, which is the best feature in this, you can do it. Its interface is simple and intuitive, its manu is very simple which you can operate it is simple medium of typing which can increase you speed better with continuous practice it contains basic lesson sequence for users which will help you to wander here and there There is no need to practice on the same platform, you can improve the speed, which will save your time and increase your growth. Klavaro Touch Typing Tutor download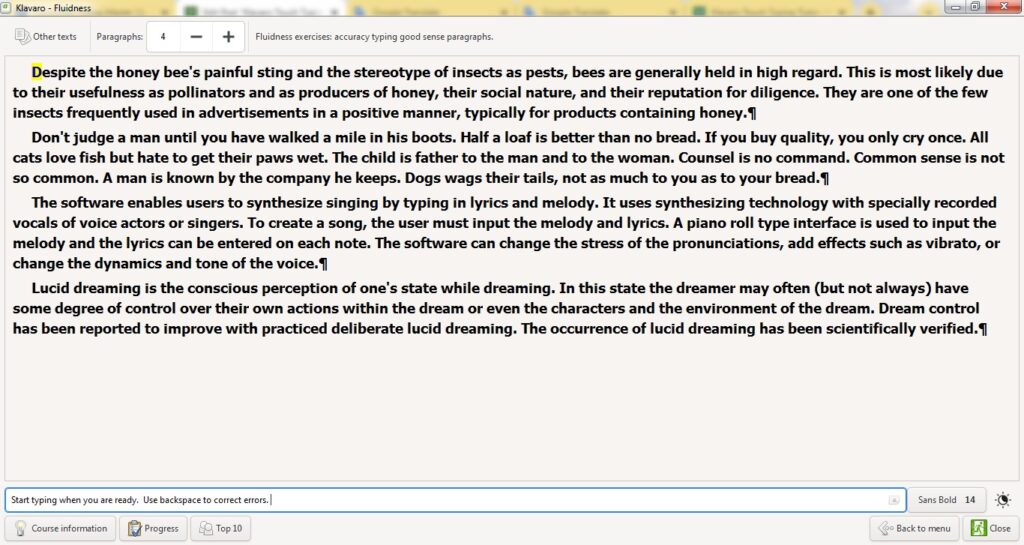 Klavaro Touch Typing Tutor supports more than 22 languages ​​whereas practice of each language is in English language and in this you can enlarge, reduce font, however its manu is very small and simple, you can read it easily with the help of touch keyboard. You can download Klavaro Touch Typing Tutor' for free by clicking on the download button given below and then install and enjoy full feature. Touch typing tutor is very flexible and it supports customizable keyboard layouts. This program is a great option for anyone who wants to become better typist, regardless of their current skill level.
Klavaro Touch Typing Tutor details
File name-klavarotyping 3.13
OSRequirement-windows7/windows8/windows10
Langause-English
License-Free
file size-11.14MB
Doveloper-Felipe E.F de castro

Tux Typing download
Kiran typing download