Cora System PPM software is a comprehensive project portfolio management system. It serves as a centralized management platform for all areas of your projects, from planning and scheduling to budgeting and resource allocation. Several features in the program make it simple to engage with team members and stakeholders, track progress, and detect hazards.
SEO Cora Software
Cora SEO Software is an SEO tool that employs a data-driven approach to assist you in improving the ranking of your website in search engines. It accomplishes this by examining your website's content, structure, and backlinks to determine the elements most influencing your ranking. Cora then offers you a thorough analysis of these factors, as well as suggestions on how to improve them.
Cora SEO Software is intended for both novice and experienced SEO users. Even people with no prior SEO experience will find the software's UI simple to use.
Cora SEO Software includes the following features
Cora analyzes the content of your website to uncover potential SEO concerns such as keyword stuffing, duplicate material, and low-quality content.
Cora analyzes the structure of your website to uncover potential SEO concerns such as broken links, orphaned pages, and poor navigation.
Cora examines your website's backlinks to uncover potential SEO concerns such as low-quality backlinks and spammy backlinks.
Recommendations: Cora offers you a thorough analysis of the SEO issues it has discovered, as well as suggestions on how to improve them.
Cora connects with a number of different SEO tools, including Google Analytics and Google Search Console. This provides you with a more complete picture of your website's SEO performance.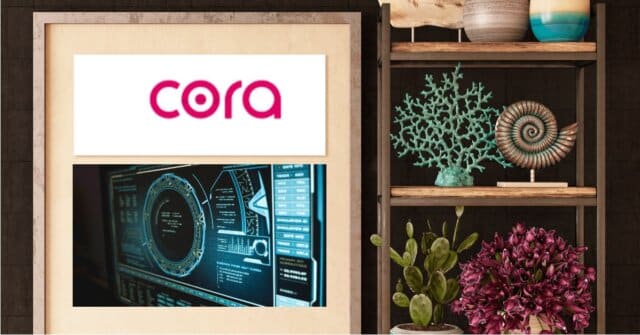 Category of Use
Cora System PPM software is an excellent choice for businesses of all sizes who need to manage many projects. It is especially well-suited for enterprises that must track and manage complicated projects or cooperate with a large number of stakeholders.
Services for Cora software support
Standard support is the most basic level of assistance provided with all Cora Systems subscriptions. It offers access to the Cora support site 24 hours a day, seven days a week, where clients can send support tickets and locate documentation and FAQs.
Enhanced support: For an extra price, this is a more thorough level of help. It offers all of the basic support functions as well as additional features such as:
Priority support: Customers with enhanced support have their support tickets handled first.
Customers who receive extended assistance are assigned a dedicated customer success manager who may assist them with the software's deployment and continuing use.
Cora Systems consultants can provide on-site training to customers with increased support.
Premium support: This is the highest level of service offered by Cora Systems. It offers all of the benefits of advanced support, as well as extra benefits such as:
Customers with premium support get access to Cora Systems engineers 24 hours a day, 7 days a week.
SLAs: Premium support customers have service level agreements (SLAs) that guarantee response and resolution timeframes for support tickets.
PPM Cora Honeywell
Honeywell uses Cora PPM, a project and portfolio management (PPM) software solution, to manage its global project portfolio. Cora PPM enables Honeywell to improve project visibility and control, improve decision-making, reduce costs, and increase compliance.
Standardized processes: Cora PPM comes with a set of standardized project management processes. This contributes to the consistency and efficiency with which projects are managed.
Reporting and analytics: Cora PPM offers a range of reports and analytics that assist Honeywell in monitoring the status of its projects and determining areas in need of improvement.
Cora PPM interfaces with other Honeywell systems, including its accounting and enterprise resource planning systems. This makes it easier to maintain consistent and current data.
Since 2012, Honeywell has been utilizing Cora PPM and has reaped major advantages from the program. These advantages consist of:
Reduced project costs: Since deploying Cora PPM, Honeywell has cut the cost of their projects by 25% on average.
Improved project delivery: Since deploying Cora PPM, Honeywell has increased the delivery of their projects by an average of 10%.
Software Evaluations Cora
For managing our projects, Cora software is fantastic. It is simple to use and gives us the data we need to make wise decisions. We would unquestionably suggest Cora software to other businesses. – A Honeywell user
Cora software has made it easier for us to see and manage our projects. Now that we have real-time project tracking, we can spot opportunities for development. We would unquestionably suggest Cora software to other businesses.
Cora software is a well-regarded project management tool overall. It is simple to use, adaptable, and offers a wide range of features that can aid users in efficiently managing their tasks.
Software Cora No Roadmap
A public roadmap for the Cora software was nowhere to be found. The "Cora's Product Roadmap Revealed: Vision, Strategy, & Innovations for Project Management Success" video, on the other hand, was something I discovered on YouTube. Cora's product manager, Edelle McDaid, talks about the company's product strategy in this video and how it fits with market trends and client expectations.
Cora is aiming to make its software more intuitive and user-friendly in order to improve the user experience. This entails enhancing the current functionality as well as introducing new ones, including a drag-and-drop interface.
Increasing functionality: In order to make its software more complete, Cora is constantly introducing new capabilities. This consists of tools for managing resources, managing a portfolio, and managing risks.
More user-friendly software: Cora is aiming to make its software more user-friendly for a larger spectrum of users. This entails expanding the number of languages the program is available in and the number of devices it supports.
The video also claims that Cora is developing a variety of cutting-edge capabilities that are not yet included in the roadmap that is open to the public. These features include a virtual assistant that can assist users with their projects and a project planning tool powered by machine learning.
Currently, Cora software doesn't provide a risk-free trial. They do, however, provide a 14-day free evaluation. You can get in touch with Cora software via phone or through their website to get a free test. I suggest getting in touch with them right away if you're interested in a free trial of the Cora software. The free assessment has a time limit and might not last very long.
Visit the webpage for Cora software.
Select "Contact Us" from the menu.
Submit the contact form with the topic "Free Evaluation" selected.
Select "Submit" from the menu.
Feature
Project planning and scheduling: You can use the program to build and manage project plans, which include tasks, dependencies, and resources.
Budgeting and resource allocation: The software assists you in tracking and allocating resources across projects.
Collaboration: The program facilitates collaboration among team members and stakeholders by allowing them to share files, documents, and debates.
Tracking progress: The platform delivers real-time insights into project progress, allowing you to identify and address any difficulties as they arise.
Risk identification and management: The program assists you in identifying and managing project hazards.
Reporting: The program includes a number of reports that may be used to keep track of your projects and make educated decisions.
Benefits
Benefit
Increase project transparency and visibility.
Boost efficiency and productivity.
Reduce risk and make better decisions
Improve communication and teamwork
Increase the value of your projects.
PPM software from Cora System
If you're still not sure if the Cora System PPM software is for you, I recommend contacting the seller for a demo. They can assist you in comprehending the software and determining how it might benefit your firm.
The size and complexity of your company
The kinds of initiatives you oversee
The features that you require
Your financial situation
Pricing
The Cora System PPM software is paid per user. The cost is determined by the number of users, the features required, and the duration of your subscription.
Cora Systems serves a diverse spectrum of industries through its customers.
Defense and aerospace
Engineering in Construction
Manufacturing of Medical Devices
Petroleum and natural gas
Government Technology
PROS
Simple to use: The software is designed to be intuitive and user-friendly, even for people with no prior project management knowledge.
Flexible: The program can be tailored to your organization's exact requirements.
Powerful: The software provides a plethora of capabilities that can assist you in more efficiently managing your projects.
The program is secure since it is hosted in the cloud and adheres to industry standards.
Affordability: The software is paid per user, so you only pay for the functionality you require.
CONS
Some users have complained that the program is occasionally slow.
The software lacks some functionality that some users may require.
Conclusion
The Cora System PPM software is a sophisticated and adaptable solution that can assist you in more efficiently managing your projects. The Cora System PPM software is an excellent choice for a comprehensive project portfolio management solution.