Its security service is very fast, which is most liked by the users. One is this app provides basic protection to the Windows platform to protect your Windows from malware, viruses and other threats. Web Security provides real-time cloud security that restricts access to malware-infected websites. The revamped antivirus scan engine avoids rescanning files that have not been altered. QuickHeal Antivirus pro download.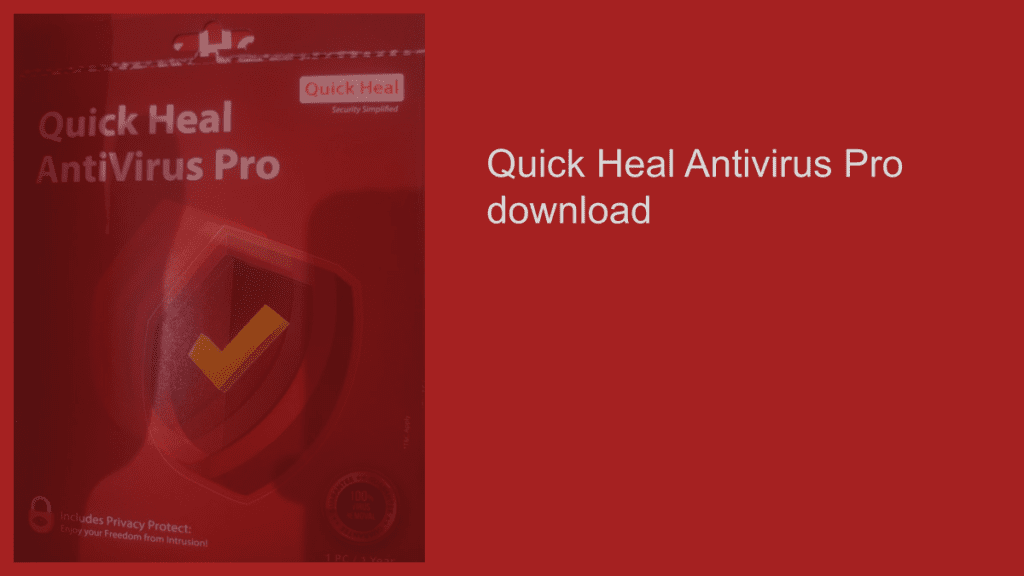 Quickheal antivirus Pro (download) 64-bit and 32-bit is a lightweight and powerful security software for your Windows PC. Removes spyware and protects flash drives from viruses. Quick Heal Antivirus Pro software you can buy at distributor, dealer or online, has active key. It starts scanning in the process which scans your system and saves it. The simple Quick Heal DNAScan technology has now been extended to combine practical and specific inspection and monitoring of vulnerable programs. Helps you identify and fix security vulnerabilities on your PC. A firewall allows you to set security levels for Internet traffic and applications that try to connect to your network.
Running your web browser in Sandbox Browser gives you an uninterrupted, secure browsing experience. You have to click on the download button, you can install, you can activate or you can watch the video. With the help of this you can activate Quick Heal Antivirus software from one of the antivirus company. Provides system security protection Its features are excellent, which scans the entire system with control. Scans files, repairs files, prevents corrupt files in the system. Connects to any device on the system.
Quick's Heal Antivirus Pro Feature
Web security
Email security
Firewell
Malware protection
Flash drive protection
improved scan
safe mode protection
Enhanced self protection
Anti keylogger
Import and export setting
Advanced DNA scan
core protection
Browser sandbox
Quick Heal Remote device(RDM).
Quick's Heal Antivirus Pro details
File name -Quick heal antivirus pro 
OSRequirement-windows xp/windows 7/windows 8/windows 8.1/windows 10/windows 11
Langause-English
Liecese-Trail
File size- 32 bit-223.64MB /64 bit-229.27MB
Doveloper-Quick Heal Antivirus
K7 Total security Antivirus Download

NOTE-Windows operating system check if 32bit is in YA 64bit then download

Quick's Heal Antivirus Pro 32 bit download link
Quick Heal Antivirus Pro 64 bit download link